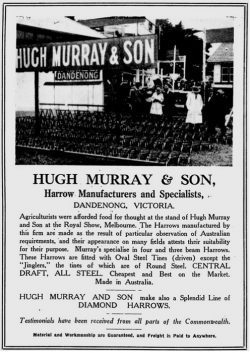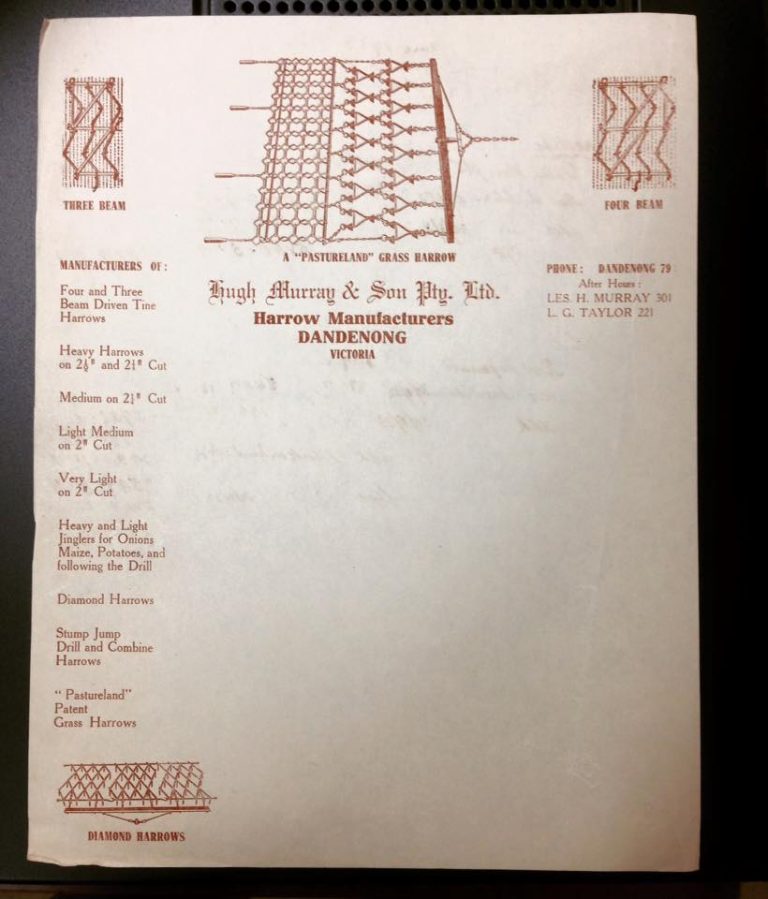 The early days
Established in 1903, Murray Agricultural Equipment has a rich history in Australian agriculture. With humble beginnings over a century ago with blacksmith Hugh Murray electing to "do one thing and do it well", Murray's have developed specialised skills in harrow manufacturing – producing quality products to suit all types of farmers. Since inception our specialised skills, workmanship and quality have seen consistent demand for our products.

Murray Agricultural Equipment began with Hugh Murray, who was a blacksmith in Buln Buln, Victoria in the 1890's. He started making harrows for local farmers and proving popular, Mr Murray established a business. Hugh's son – Leslie Hugh Murray joined the business in 1913 eventually becoming a partner. In 1915 they moved to a larger premises in Dandenong, Victoria. Back then, they believed that the location would provide convenience in terms of transportation and sourcing of raw materials. Demand continued to increase throughout the states of Australia with the company utilising the best material, skill and honest workmanship available. In 1930, Hugh Murray retired and Les continued to run the business.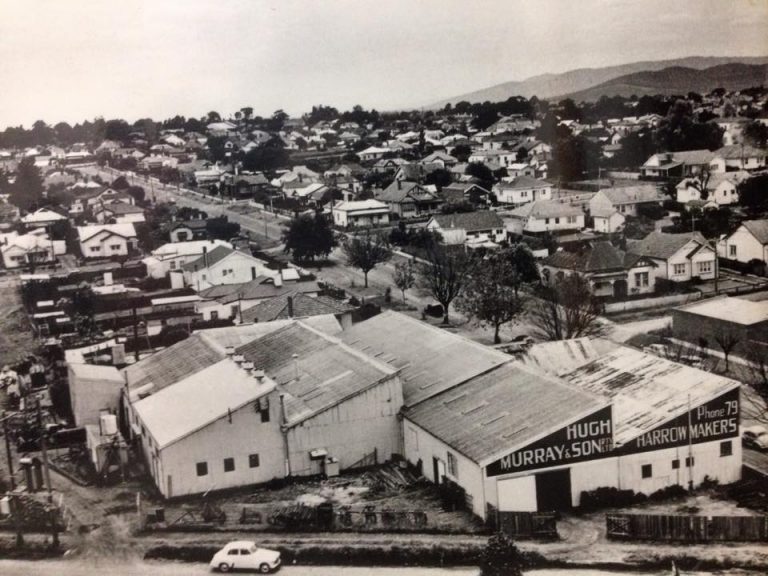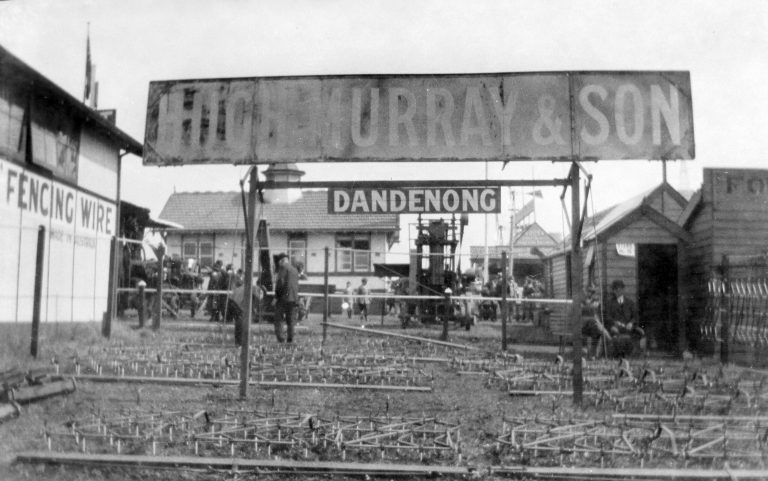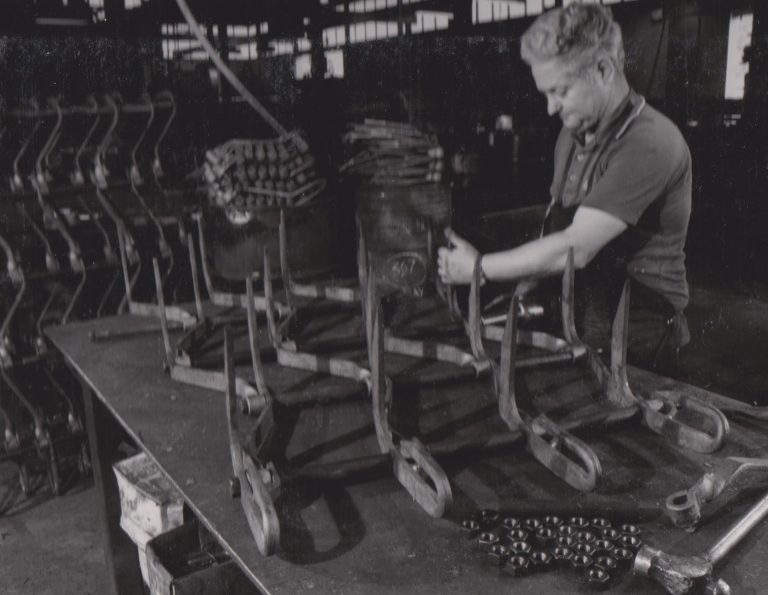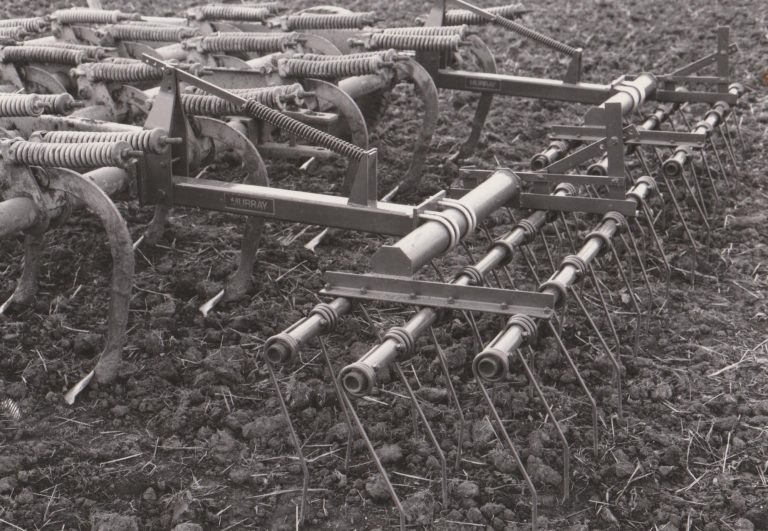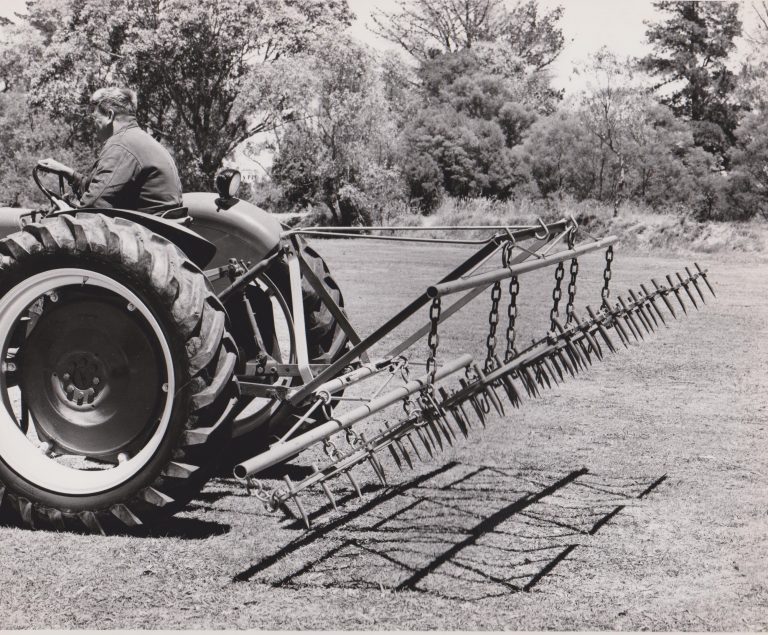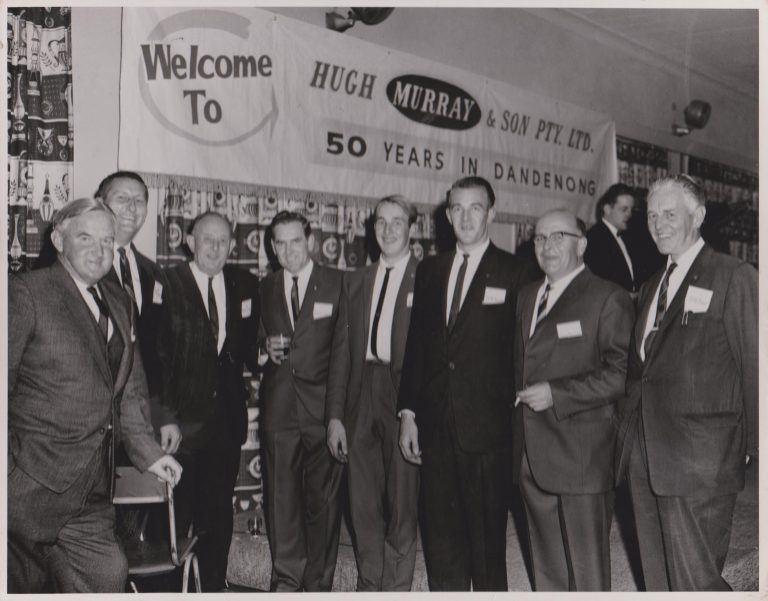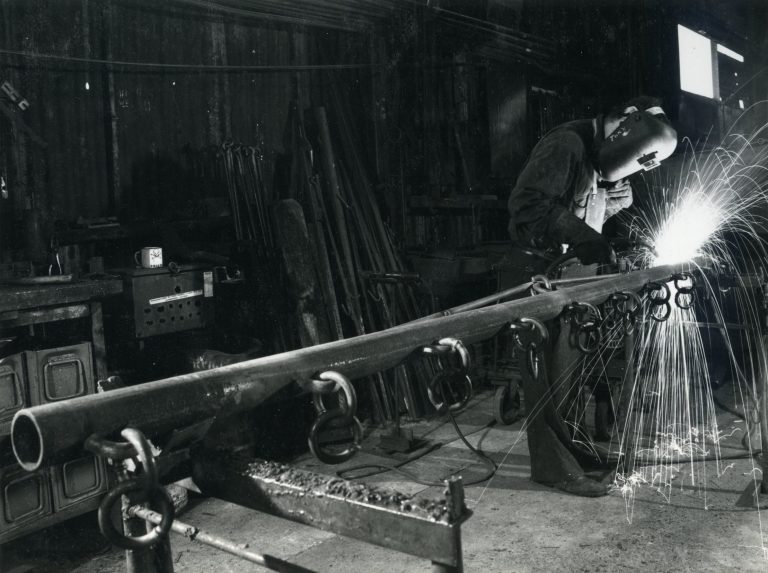 In 1931, a new era emerged with Leslie Gordan Taylor becoming a partner in the business. Together the two Leslie's formed a proprietary company and worked together – with Leslie Taylor taking care of the business side and Leslie Murray focusing on operational matters. Their sons began work with Donald Murray joining the firm in 1933 after completing engineering studies at Caulfield technical College and Lawrie Taylor joining the business in 1946 after being honourably discharged from the Royal Australia Air Force.

It was in the mid 1950's when the company successfully applied for a phone number which consisted of two numbers – 79. As well as running the company Leslie Taylor was very active in the local Rotary club being District Governor between 1957 and 1958.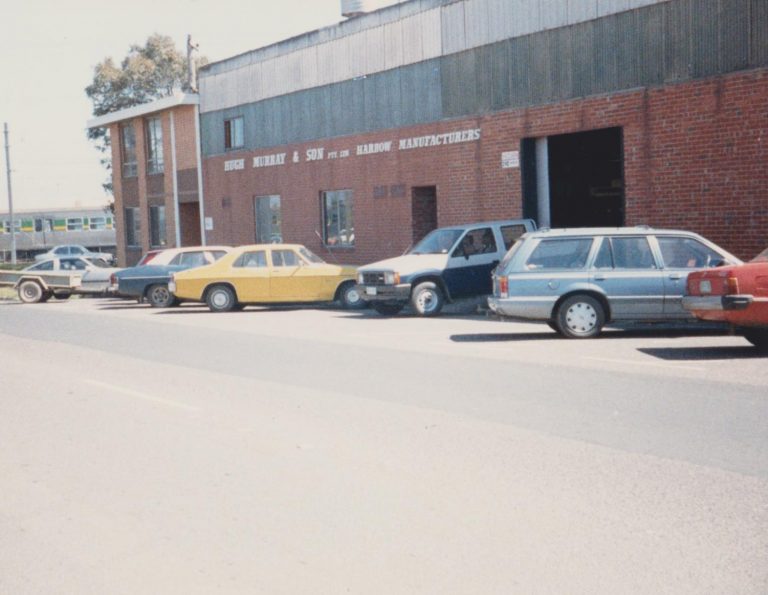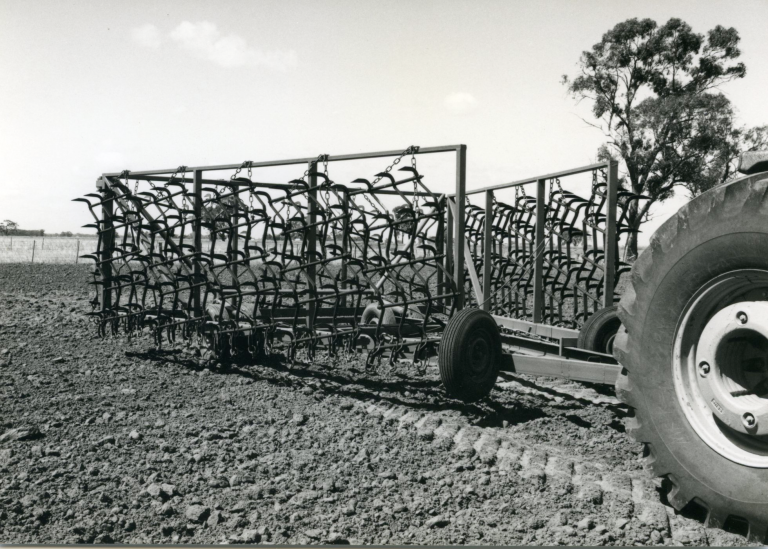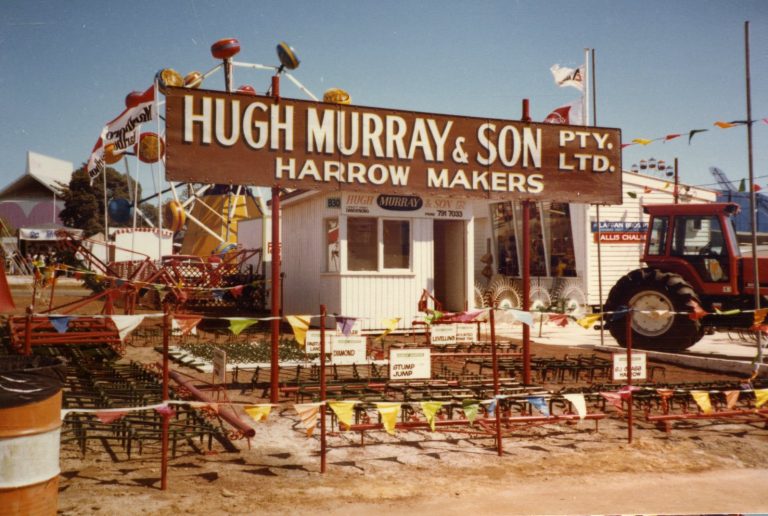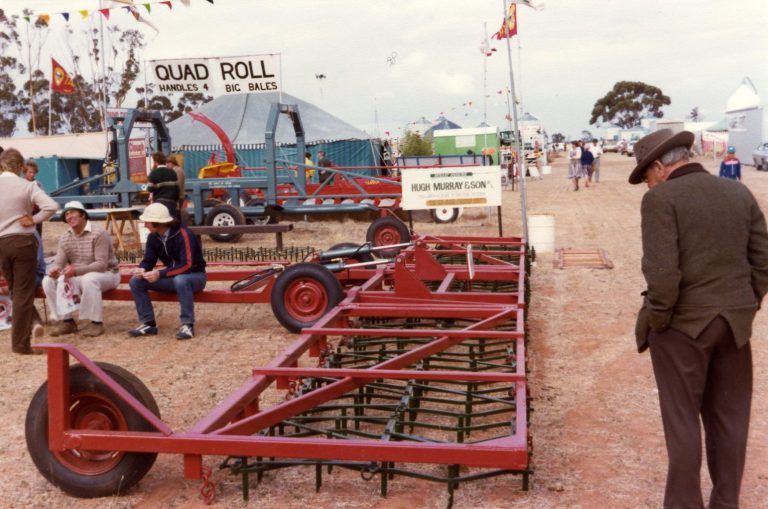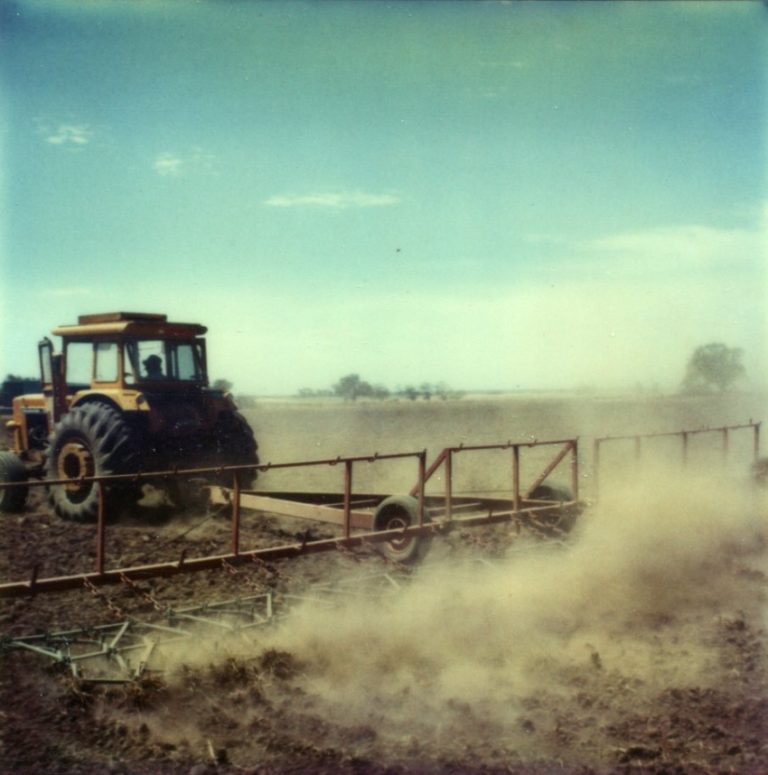 Dandenong began to rapidly to change in this period from a small market town to a booming industrial city. In this period the company supplied many of the major agricultural implement manufacturers with harrows. A close association with International Harvester spanning more than 30 years helped cement the company as a premier implement manufacturer.
This period brought on a number of changes with Leslie Taylor passing away late 1962 and Leslie Murray passing away in July 1969. Don Murray & Lawrie Taylor continued to run the business. Lawrie later became a board member of the Dandenong District Hospital where he remained for 27 years. The years continued with family members continuing to work for the organisation. Lawrie's son, Christopher Taylor joined the business in 1977.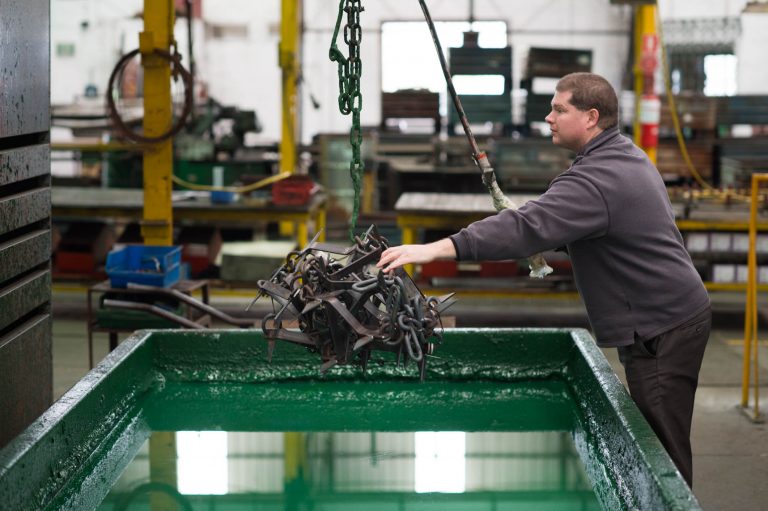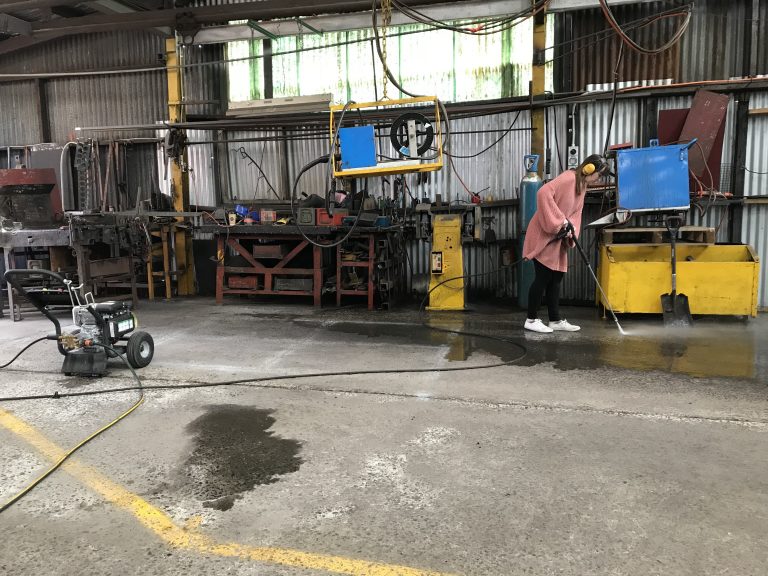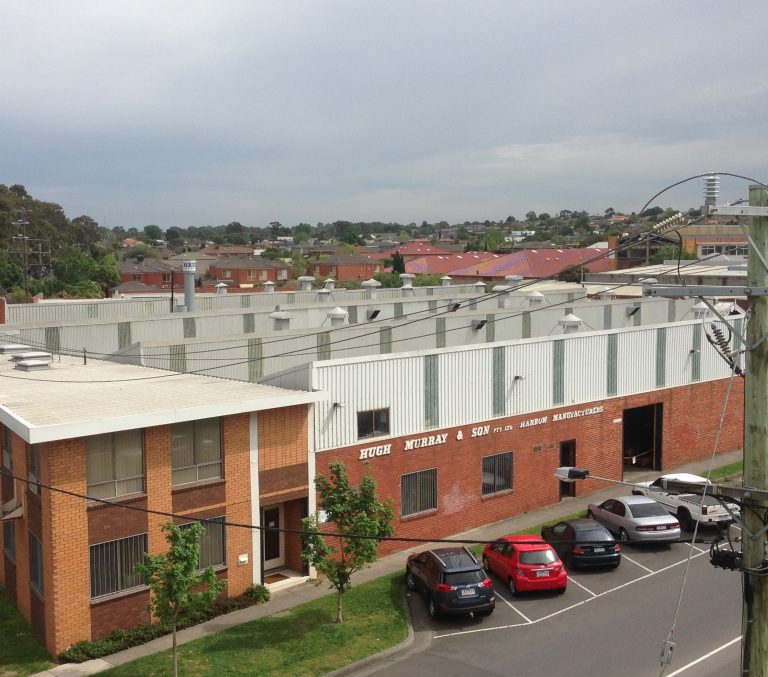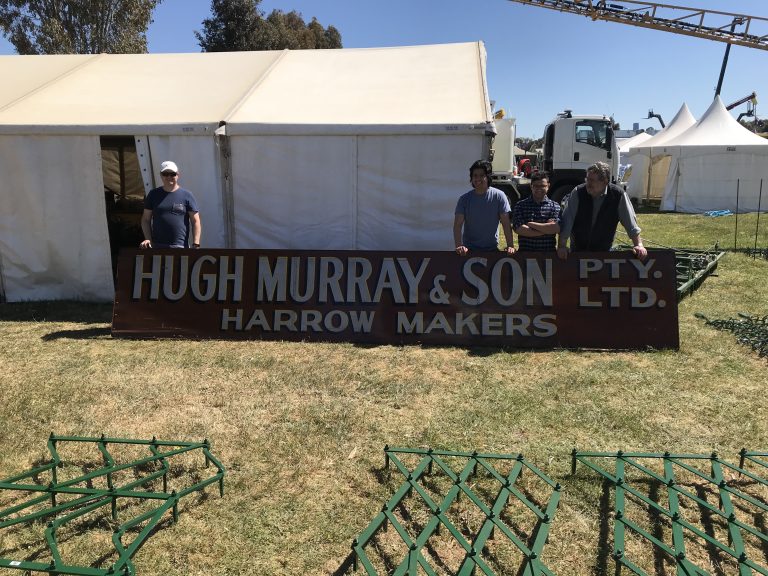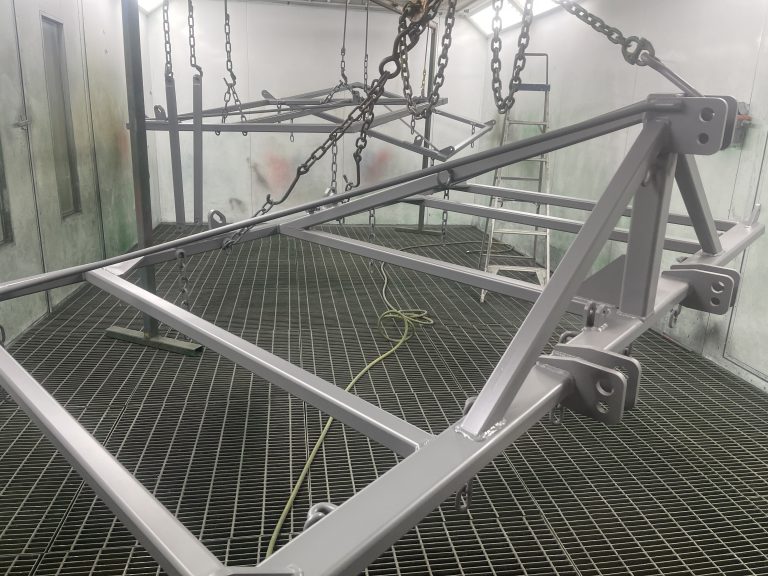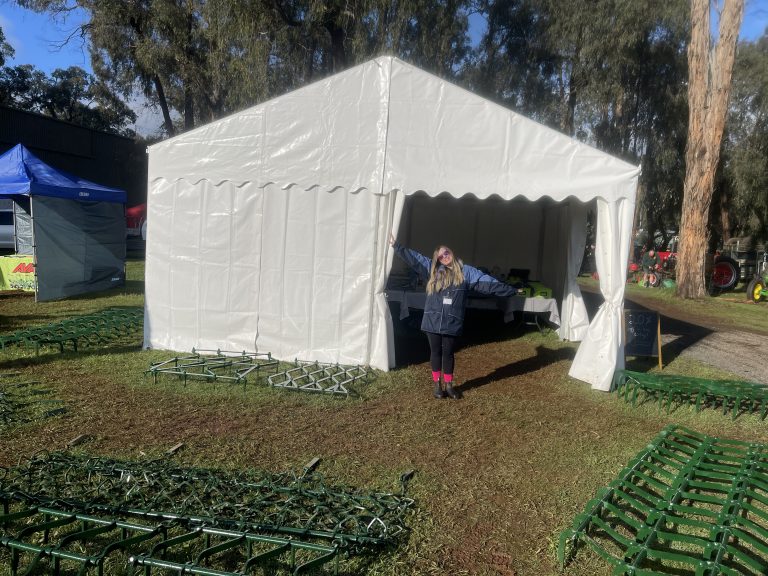 In 1996 it was decided that the Murray family would divest their interest in the business to the Taylor family. Hugh Murray & Son Pty Ltd trades as Murray Agricultural Equipment. Fast forward to late 2014, Jonathan Taylor joined the company. In 2015, the company celebrated 100 years on site in Dandenong. An article about the company published by Dandenong Stakeholder magazine gave rise to this accomplishment.
With the changing of seasons, Murray's has continued to thrive in all conditions to remain a market leader in Harrowing equipment. The traditions established can still be found in today's workplace – attention to detail, pride in workmanship and service. Long standing staff members continue to generate new and fresh ideas such as introducing the latest manufacturing techniques. Moving towards the fourth generation of the Taylor family, Murray Agricultural Equipment continues to be a mainstay of the agricultural industry providing proven and time tested quality Harrows to the Australian farmer.
Why Murray Agricultural Equipment?
Our passion and desire to build Australian Made products is incredibly strong. We spend our working day designing and building Implements that will make your life easier. We work with local suppliers to ensure quality is up to our standard. We constantly refine our production schedules to ensure we meet deadlines.
Murray Agricultural Equipment's contribution to Australian Agricultural is profound and long lasting. Every farmer knows Murray Harrow's, has a set or knows somebody that has a set. With working life of between 7 – 30 years we stand by our products and are represented by over 400 Farm Machinery Dealers nationwide.