Celebrating 120 years of Australian Manufacturing
Murray Agricultural Equipment
Murray Agricultural Equipment is a market leader in Tine Harrow Systems and Farm Equipment. Our experience in manufacturing quality agricultural implements since 1903 makes us a specialist in our field. We primarily focus on Australian Made Products for the Australian Farmer.
Murray's has the agricultural implement for you.
Browse our entire range below.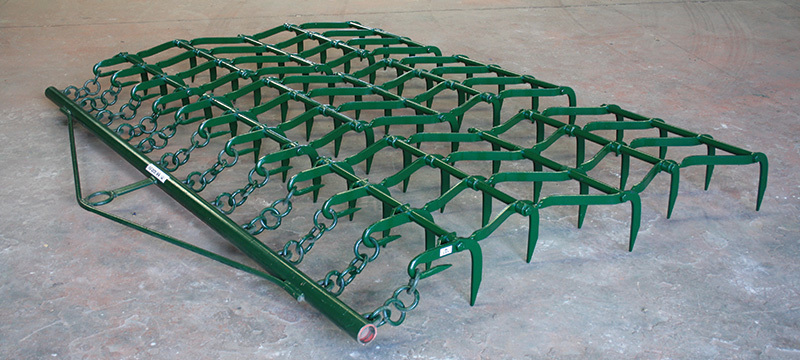 Our classic and aesthetically pleasing implement is ready to work. Used for breaking down clods, weed control and final seedbed preparation. Suitable on lighter and medium soils weighing 41 kg per section.
A heavier implement used to break down clods after a Disc Harrow or Ripper. Features Forged Tines and extra length to collect more trash before needing to release. Suitable for medium to heavy soils weighing 48 kg per section.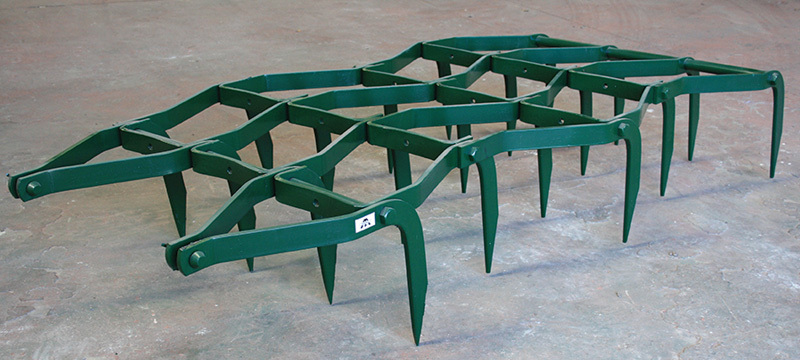 Our heaviest Stump Jump for tough conditions. Features Cut Tines and extra wide steel. Suitable for heavy soils and rugged conditions weighing 55kg per section.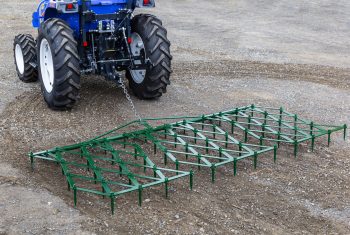 The ever popular Diamond Shaped design is a rigid Harrow that is used to drag out dead pasture, aerate your soil and promote growth. Can also be used for final seedbed preparation in clear country. Our Tines are hand made using blacksmithing techniques.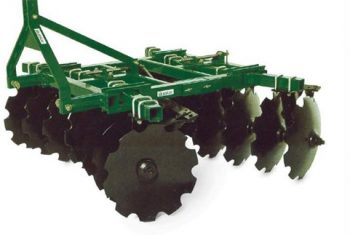 Turn over your soil with an Australian Made Disc. Featuring scalloped Discs with adjustable offset, this primary cultivation tool is built to last a lifetime.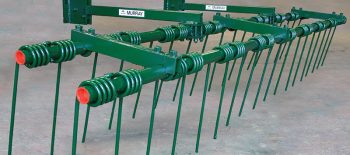 Put this implement behind your seeder and watch your tines jiggle your top soil covering your seed. This is a light duty two row version used in sandy soils.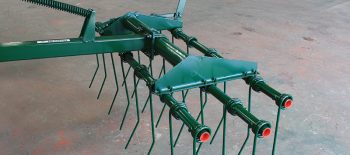 Versatile and popular, it's your choice of straight or kinked tines. Adjust your lay according to your conditions. For aggressive seed covering, keep your tines upright. Suitable for loamy - medium soils. Can be used to collect trash in your field.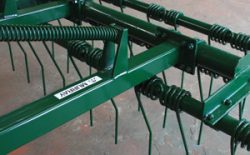 Strong 12mm Kinked Tines make this a popular choice for farmers with heavy soils. Strong mount arms with heavy duty components mean there is less downtime in your operation.
An economical solution to covering seeds, this implement is commonly put behind a seeder. We manufacture a light and heavy version suitable for your soil type. Can also be used to level worked soils.
Designed to cover seeds by trailing behind a seeder. This implement has forged tips which are created by heating up quality grade steel to 1,000 degrees and stamping them in 80 tonne presses.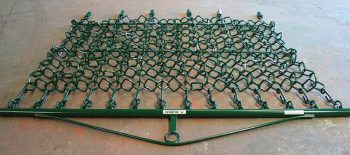 Perfect who those who need to break up organic matter, which is the best way to use it as fertiliser. Each link that makes up the chain is hand made and resistance welded.
This is the best way to give your pasture a 'tickle'. It will drag out dead grass and aerate your top soil. The chain connected to the rear will rumble over your organic matter and break it up - creating a natural fertiliser.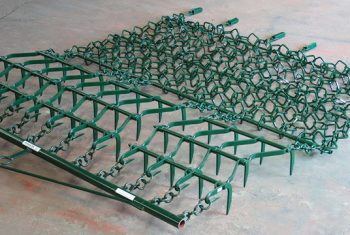 If your paddock has not been worked and you would like to turn it into usable pasture, this implement will be the best option for you. The front tines will penetrate deeper and collect trash. The chain on the rear is designed to break up manure.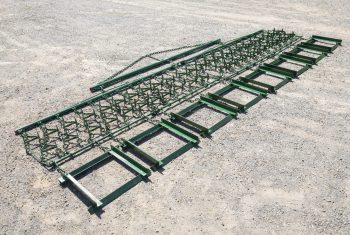 This implement is designed for light aeration while pulverising a large amount of organic matter. Suitable for paddocks that have accumulated a large amount of trash over time with animals still present on the land.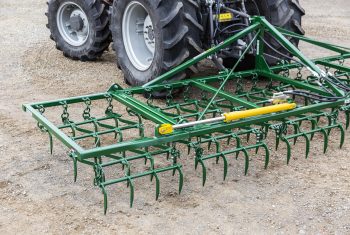 We have extensive experience building Frames to suit all Harrows. We build hoist frames, rigid, manual winch folding and 'plug and play' hydraulic frames.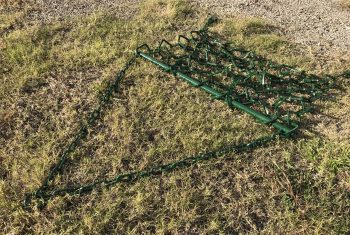 Bought a farmlet and embarking on your farming journey? This implement will help break up your organic matter using a ride on mower, ATV or UTV. Can also be used to level out top soil on horse arenas.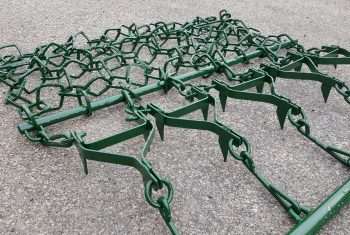 The perfect implement for light aeration of small paddocks. Suitable for horse and track arenas where the top soil needs to be disturbed and smoothed.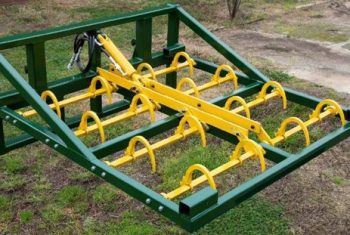 Specifically designed for easy collection of rectangular bales, all componentry is heavy duty but disarmingly simple in it's operation. Features a side rail that be used on the right or left side.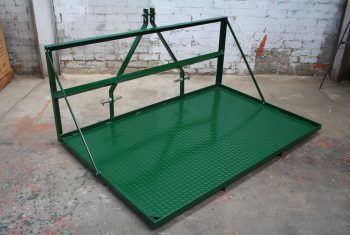 A well built heavy duty frame will ensure this implement can carry whatever loads you need to get from Shed to Paddock.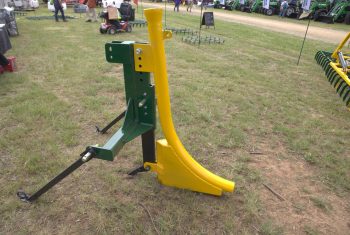 We use heavy duty tube to create an implement that is capable of laying up to 80mm pipe. The heavy duty Ripper creates a deep rut which is perfect for laying drainage.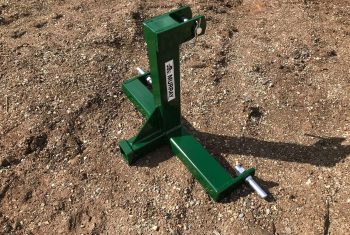 Move around your trailer quickly and easily. Properly built with gussets, this implement is a set and forget proposition. We have many different types to suit your application. We can build this implement to suit any tractor.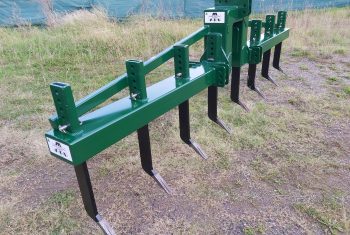 Completely heavy duty and over engineered, we build rippers as primary cultivation tools with the ability to add machinery directly behind it to increase productivity with just one pass.
We ensure that the frame is heavily gusseted and will work straight out of the box. A knock on boot comes as standard meaning easy replacement when it comes time.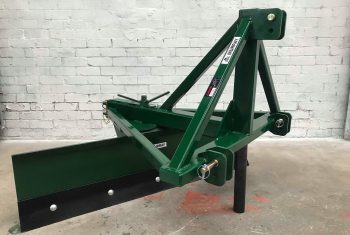 We know you can never have too many projects. Using a grader is incredibly useful in creating driveways to your house and to paddocks. It can also assist with leveling your paddock.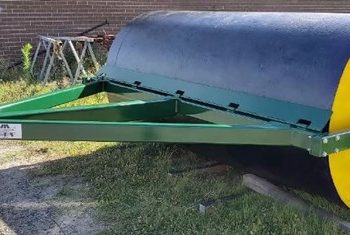 If you are looking for the weight to compact your paddock then look no further. Our Land Rollers are made from heavy walled steel and can be filled with water.
The perfect implement to smooth out your driveway, motorcross track or horse arena. Can be used to break up manure and rough ground.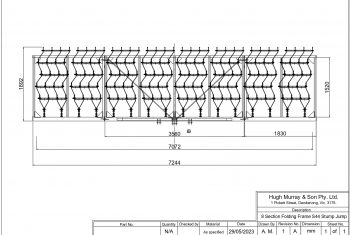 We work with creators across Australia who have a vision for an implement they would like but doesn't exist. Our team is highly experienced in engineering agricultural machinery. Find out how we work with you.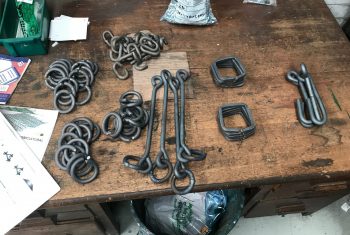 95% of all components used by Murray's are made in house. The rest are sourced from our trusted Australian Suppliers. We have a fine selection of parts ready at quick notice to keep your implement operational.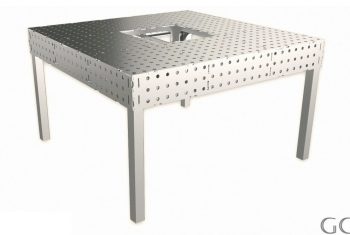 We manufacture a range of fabrication tables used in workshops across Australia. Easy to set up and use, it features 16mm holes in every possible location. There are every accessory imaginable available with more coming!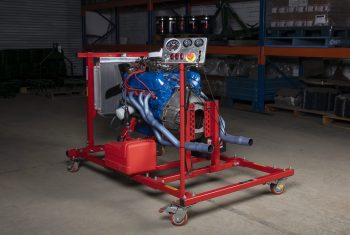 It's no surprise that we love to tinker with classic cars. We turned our attention to building test stands and have created the most popular stand in Australia. Many tafes, workshops and gear heads use our equipment.
We are one of the last true Australian Manufacturers of Agricultural Equipment. Murray's thanks the many men and women who have contributed to our success. Whether you have had your set of Harrows for 1 year or 30 years, we are grateful that you have supported our family company.
Murray's has a rich history in Australian Agriculture dating back to 1903.
With the changing of seasons, Murray's has continued to thrive in all conditions to remain a market leader in Harrowing equipment. The traditions established can still be found in today's workplace – attention to detail, pride in workmanship and service.
Long standing staff members continue to generate new and fresh ideas such as introducing the latest manufacturing techniques.
Moving towards the fourth generation of the Taylor family, Murray Agricultural Equipment continues to be a mainstay of the agricultural industry providing proven and time tested quality Harrows to the Australian farmer.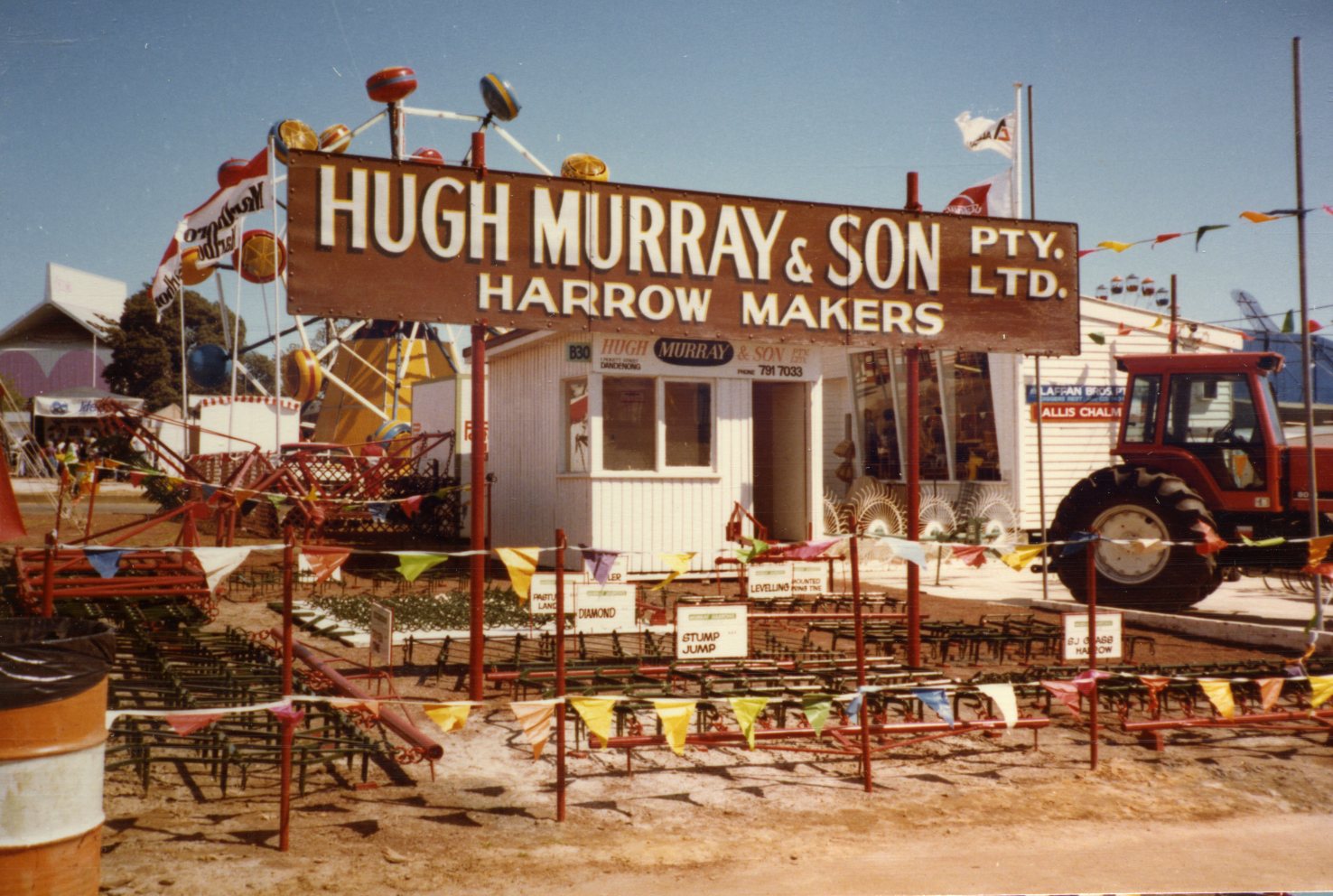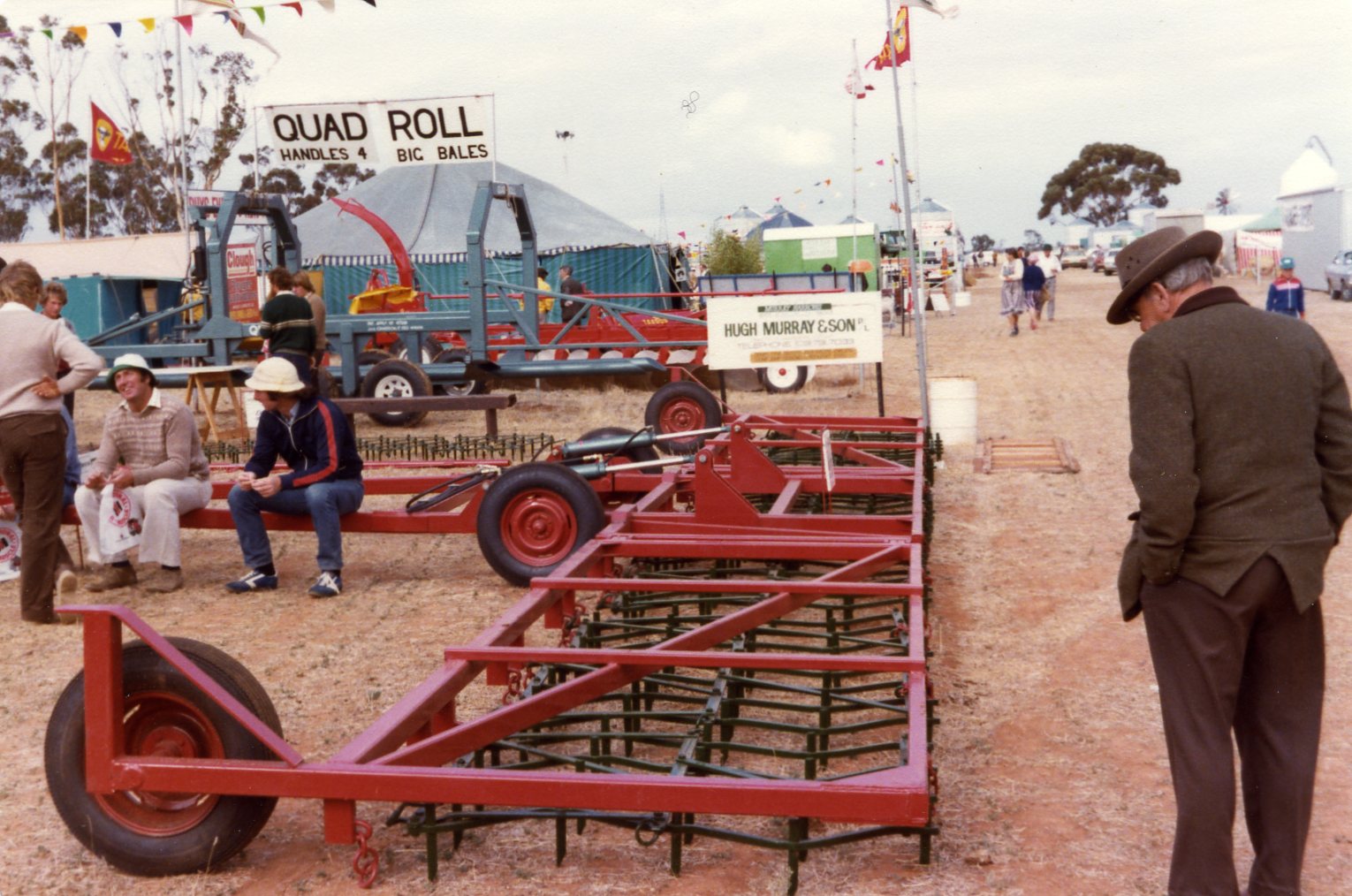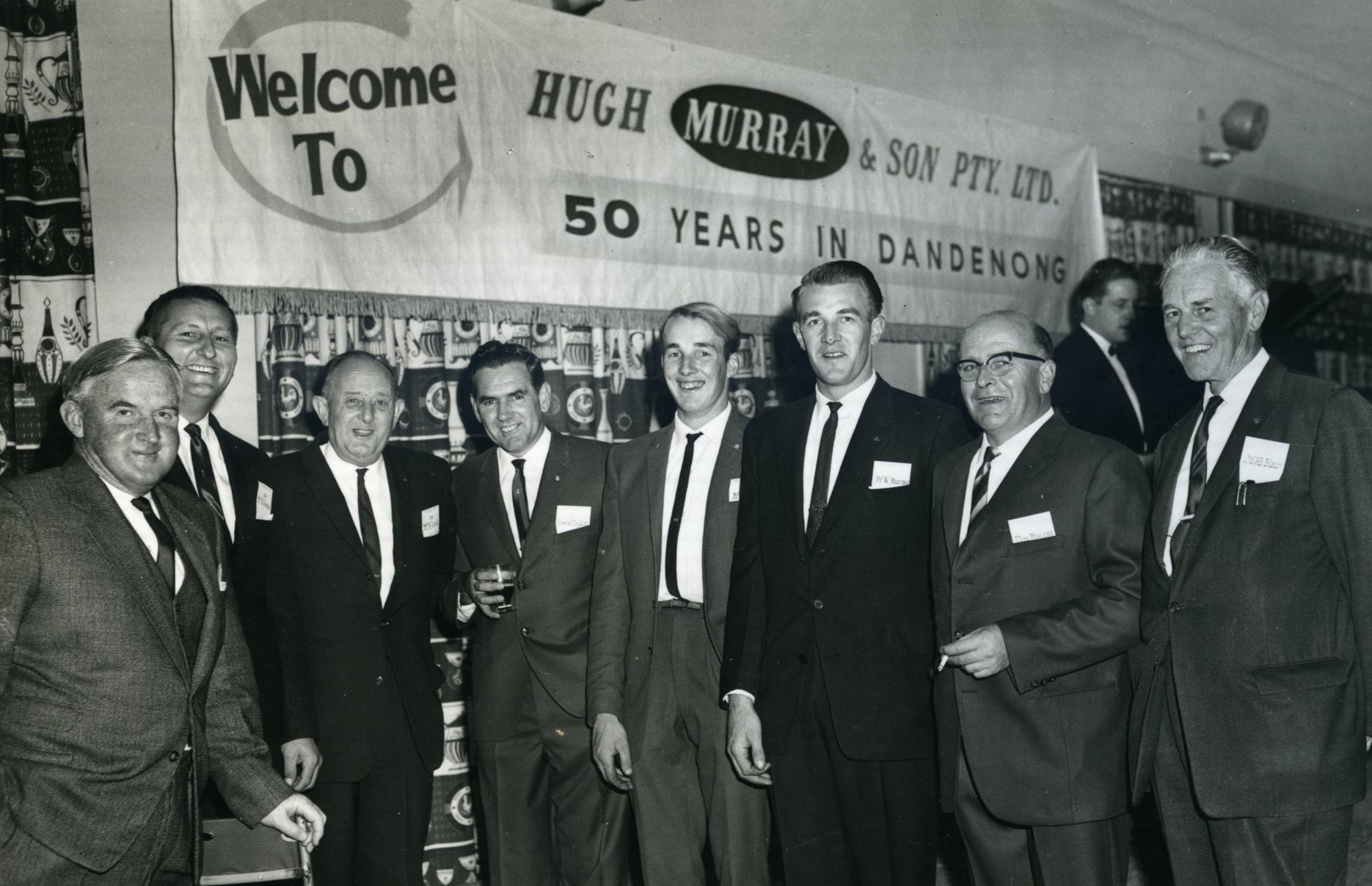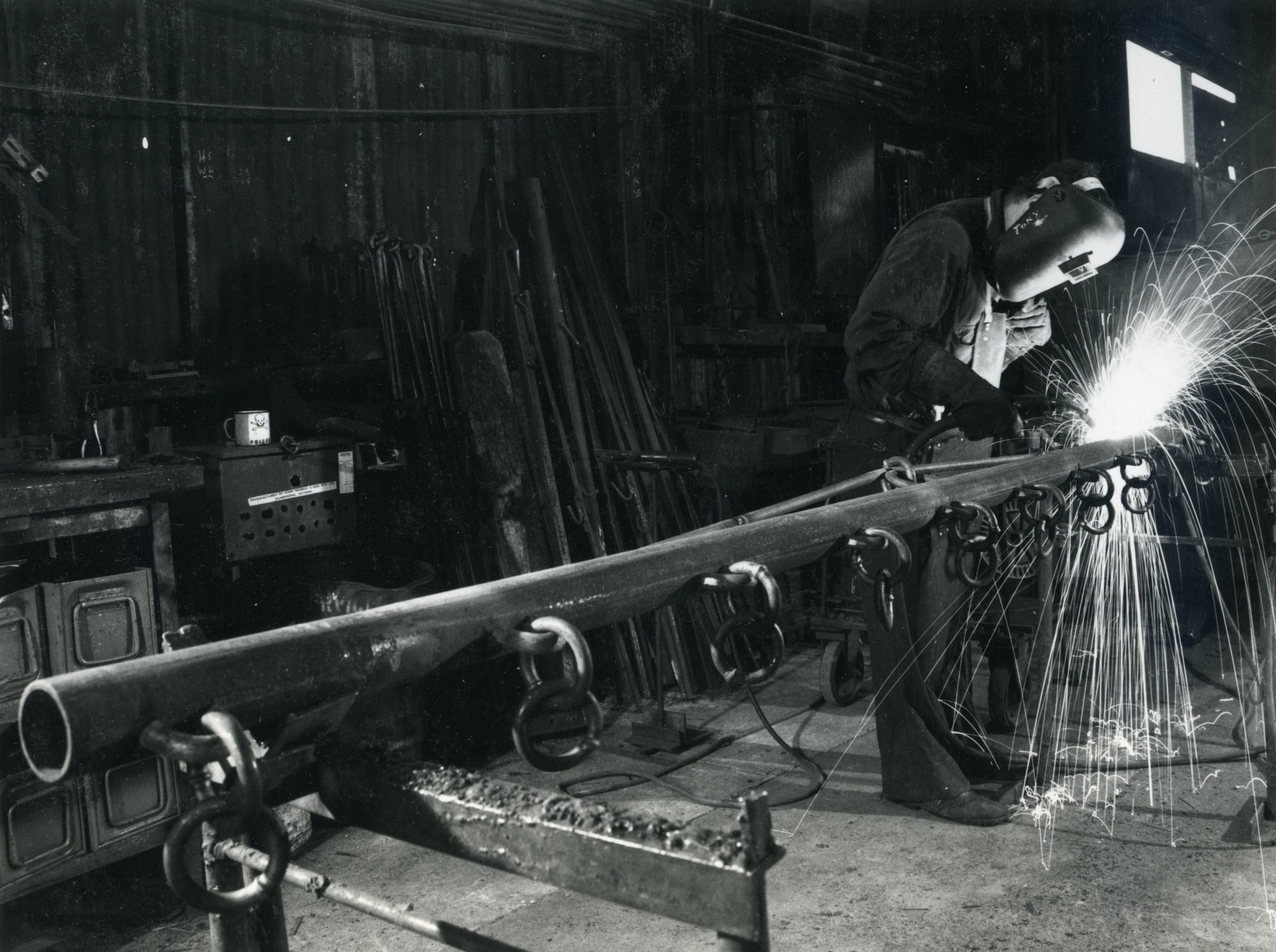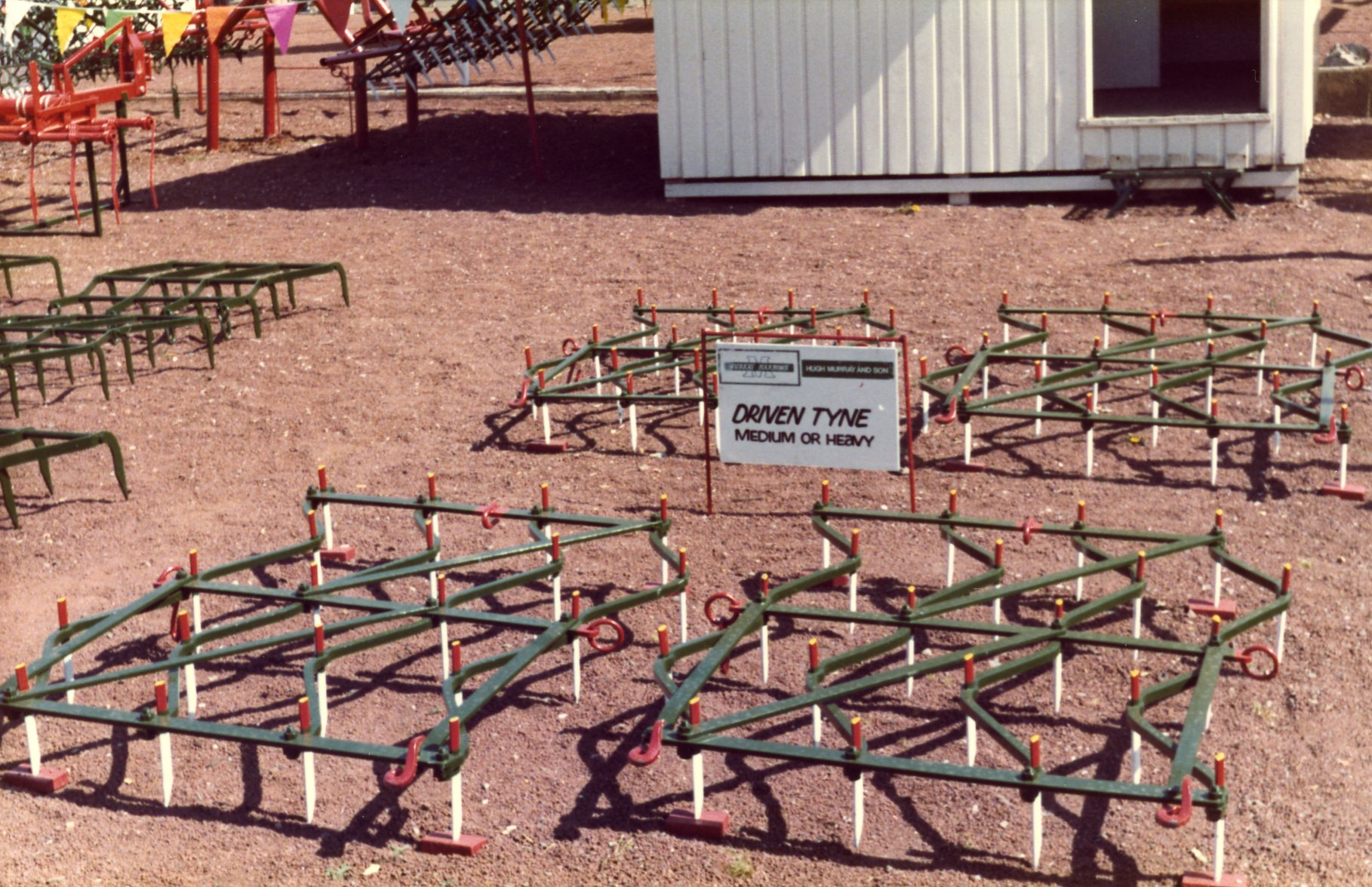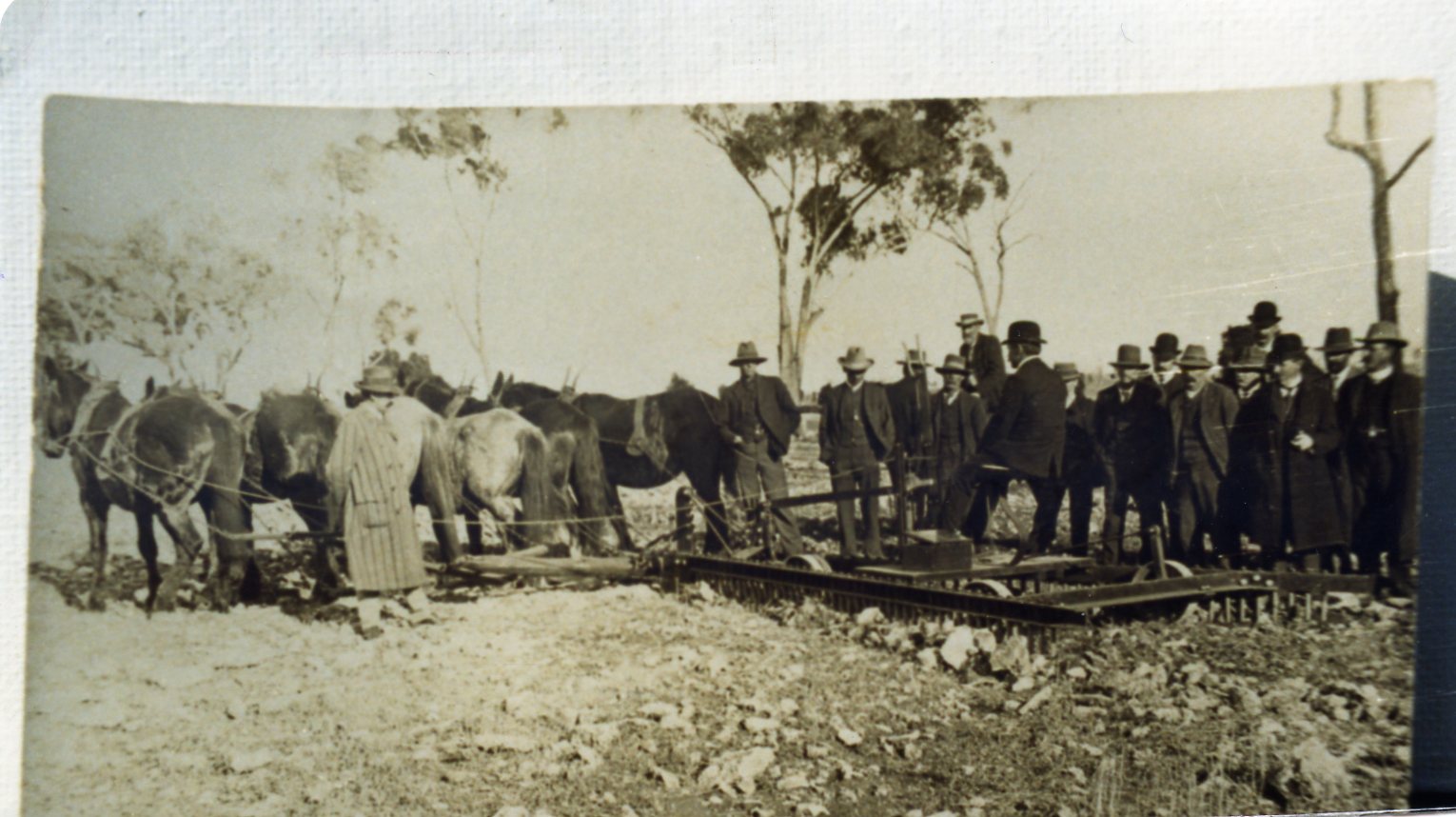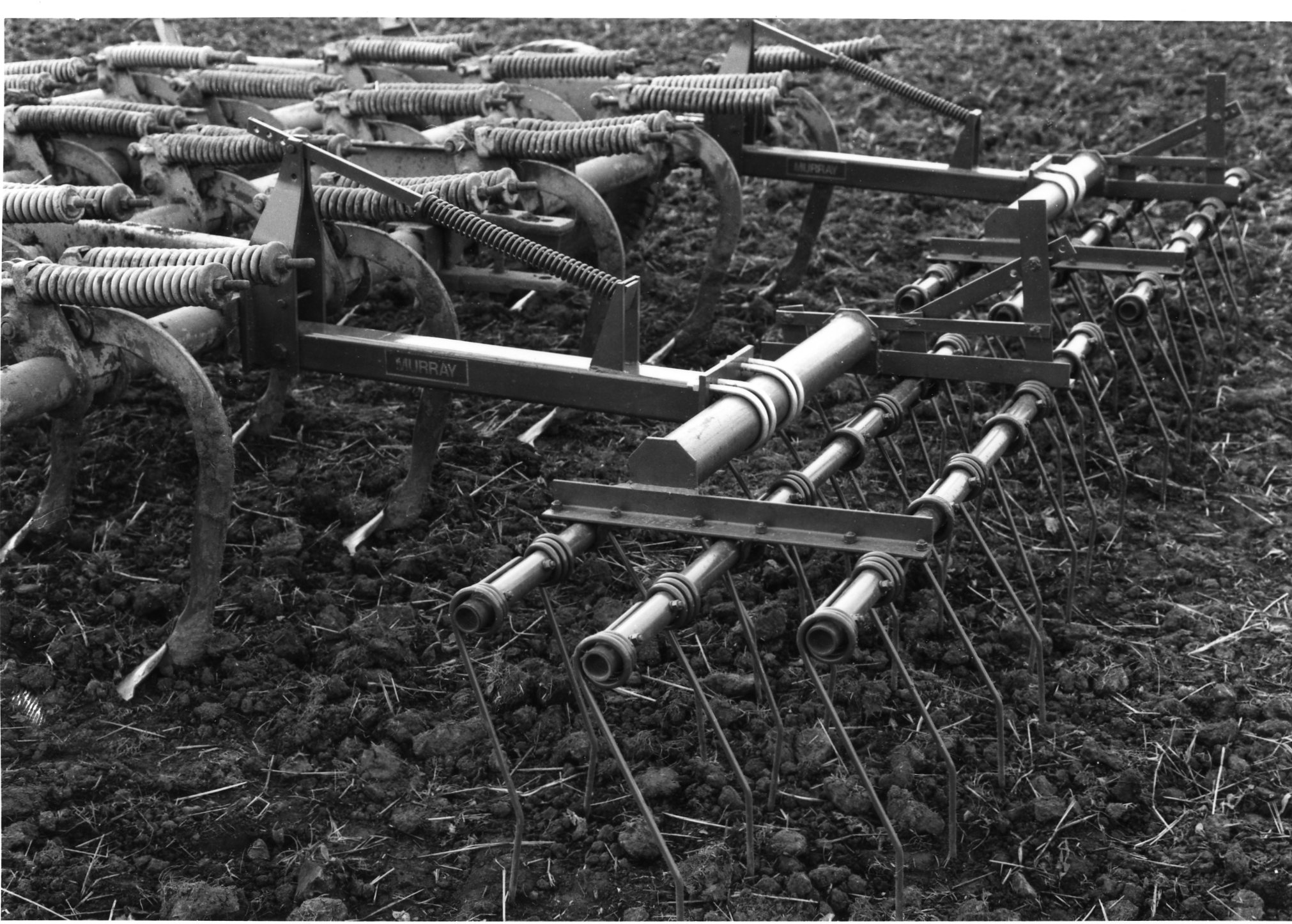 Get in touch with our friendly staff