International Harvester was established in 1912 and was tasked to handle Australian Distribution and Sales. It manufactured products in Geelong, Dandenong and Port Melbourne. The Dandenong site was later acquired by IVECO in 1992 which has since stopped manufacturing Trucks and is sitting vacant.

---
It's no surprise that IH had capacity to manufacture ancillary products such as stillages, pallets and crates. Here is pamphlets from 1981 relating to stock handling systems.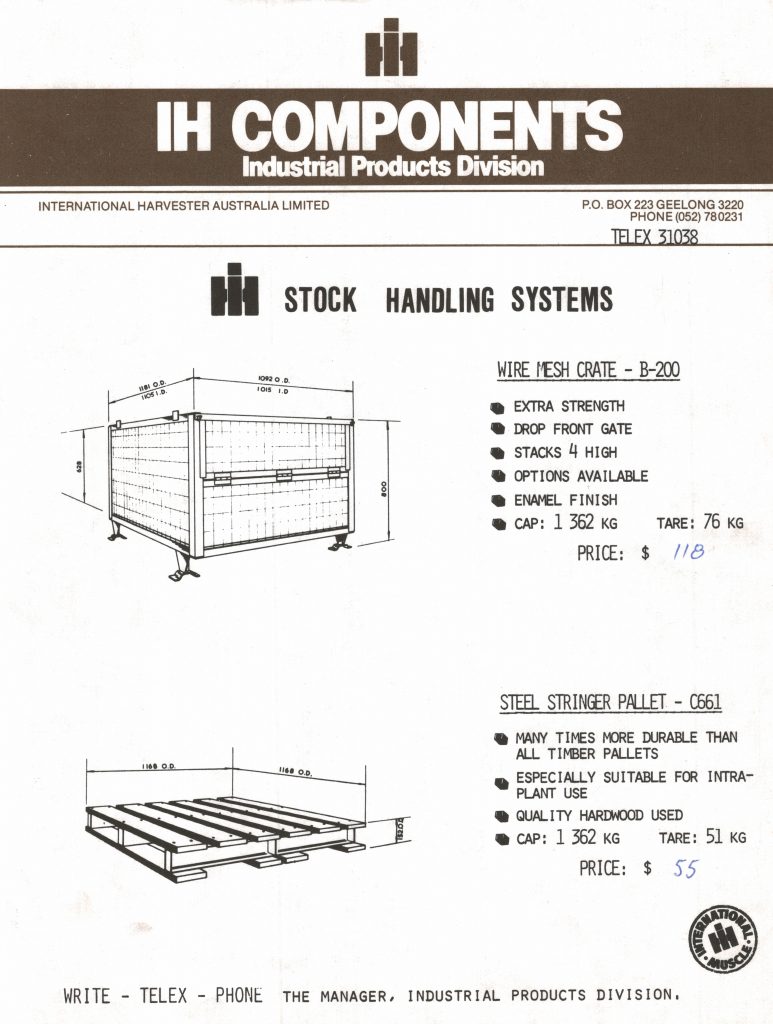 Pricing converted to 2023
Wire Mesh Crate – $502.67
Steel Stringer Pallet – $242.69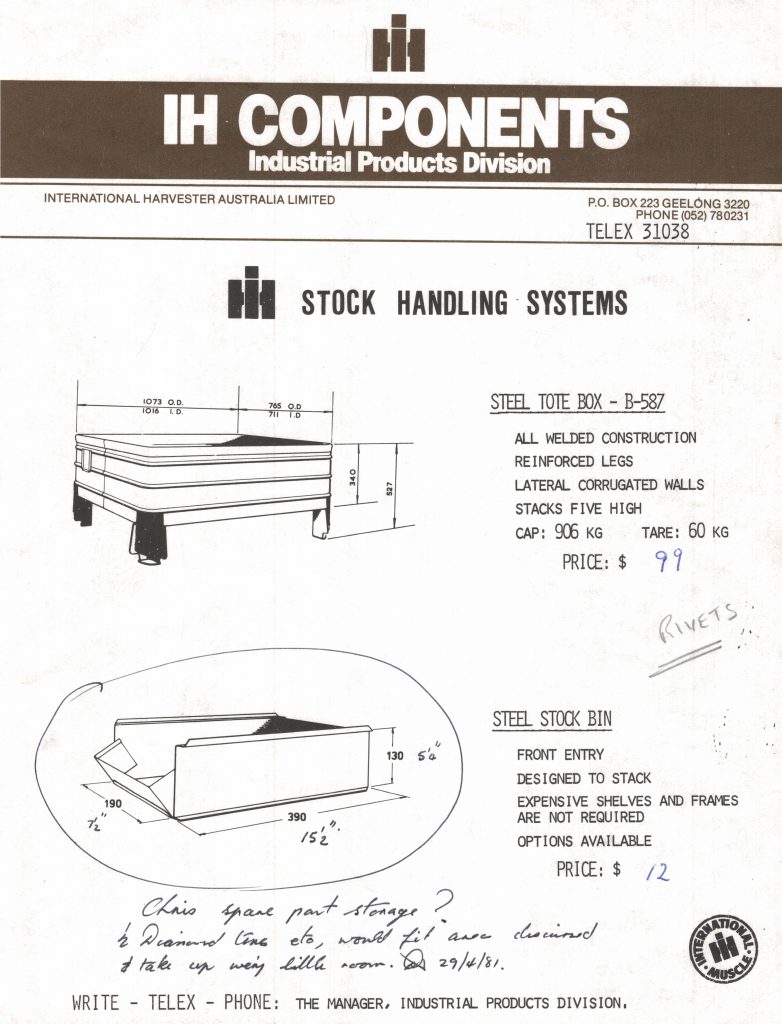 Pricing converted to 2023
Steel Tote Box – $436.84
Steel Stock Bin – $52.95

---
Taking particular interest in Steel Tote Boxes, we can assume from a manufacturing point of view that 2.0mm sheet was roll formed with the feet of the box pressed out of 12mm steel and subsequently welded together. See below for a view of our facility perhaps around 2016 – we have since painted all of our steel tote boxes. We have approximately 100 steel tote boxes stamped with IH.